Tips for Maintaining High Indoor Air Quality
Although you hear more about the problems with air quality outdoors, indoor air quality is a growing concern in the modern world. Various factors have contributed to the decline of indoor air standards, including tighter buildings and improved HVAC systems. While previous generations would open their windows to embrace the fresh air, outside noises, potential predators and other concerns prevent most people from doing so today. However, that does not mean that you must passively accept poor indoor air quality. Instead, you can take proactive steps to improve the quality of air that you and your family breathe at home. Start today with these suggestions: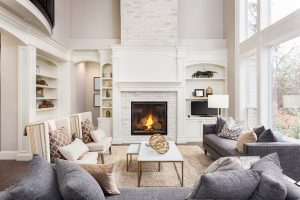 The bathrooms and kitchens in your home should have clean, well-maintained vents leading outdoors to prevent excessive moisture buildup in your home. Likewise, your laundry room should have appropriate ventilation to improve the indoor air quality throughout your home.
Your heating and cooling systems should not be located in the garage, storage shed or anywhere contaminants are stored. The toxins could be drawn into the system and distributed throughout the building.
If you smoke cigarettes, do so outside or utilize one of the many nicotine substitutes to help you stop. Get support if necessary.
Likewise, participants in the New Jersey Medicinal Marijuana Program should take measures to prevent smoke from seeping into the home. Go outdoors or use in a designated room with a vent to the outside.
Maintain Healthy Humidity
Mold, dust mites and other harmful organisms thrive in a moist environment. If you have excessive moisture in your home, then mold testing is in order. Your home may need remediation and abatement to rectify the problem and improve the indoor air quality.
Depending on the situation, you may need interior and/or exterior drainage systems to help prevent the problem of excessive water in your home. Especially with older homes, the foundation and basement could have water seeping into the system that will continue to harm the indoor air quality of your home until you have it upgraded to modern standards.
Find products for your household that don't contain fragrances and other chemicals that can harm your indoor air quality. From the laundry room to the bathroom, you need to use natural soaps and cleansing agents.
While you might not want to have windows open all of the time, you should throw them open from time to time. The fresh air circulating through your home will improve the air quality. Use fans to help the air penetrate every room in the home. If you do this after a hard rain, you will have a delightful fragrance in your house! At Eco-Dry Waterproofing, we are dedicated to bettering indoor air for our customers! Contact us today at 973-383-1175 to find out how we can help you breathe better!
Contact us today for a free quote!
Eco-Dry Waterproofing covers all of Northern NJ including Sussex, Morris, Warren, Passaic, Essex, Union and Bergen Counties. We backup our work with a Lifetime Dry Basement Guarantee. Financing Available (0% Financing Option. Pre-approval in 60 seconds).